January 24, 2022

To Whom It May Concern:

Don Whitaker of Test of Tyme is a true artist and craftsman of Old World style and timeless concepts for your home. I would highly recommend him for any beautification in your home. He has provided incredible beam work for me on a large-scale patio in my home, beautiful Old World second to none doors, cabinetry for two kitchens and bathrooms in two separate homes as well as designing the most amazing wine cellar. His skills and design concepts are versatile and they truly are timeless. His work has provided my home the style and design of a lifetime.

I have recommended him for projects for many of my friends' homes and they are equally thrilled with his work. If you want something that is very special and doesn't look like he went to your local kitchen and bath shop, Don is your guy.

Sincerely,

Dr. Mark Kimes

January 24, 2022

To Whom it May Concern:

We are very pleased to recommend Don Whitaker of Test of Tyme for the outstanding work he did on our home in Carmel, Ca.

Don did extensive work at our home involving a full remodel of our home in Carmel. Don was insturmental in the completion of our entire project. He worked alongside the various sub-contractors to ensure the project was completed at the highest level.

He constructed all of the doors, cabinets and drawers throughout our home including in the living room, kitchen, closets, bathrooms and more. He built a highly functional cabinet for our TV that allowed it to be automated by a remote to conveniently raise it for viewing.

Don was very articulate about the plans for our project and clearly explained how the process would go. He was on time and met all deadlines. He did a wonderful job and there were no problems. He was very easy and pleasant to work with and communicated well.

Don did a superior job and we are very pleased!

Sincerely,

Elia and John Schiavo
October, 2021

I am writing to highly recommend Don Whitaker of Test of Tyme. I worked closely with Don on an exclusive home renovation project in Pebble Beach. He rebuilt most of the house and it was a wonderful experience working with him at every stage of the project. I find him to be a trusted resource and often consult with him on other projects. In fact, I am currently working with Don and Test of Tyme on an historic restoration project.

My remodeling project involved a post-adobe Comstock and we started with a contractor who was very difficult. We terminated our contract and began to work with Don to complete the project successfully.

My husband and I found that Don was always responsive and helpful. He excels at problem-solving and came up with many creative solutions. He also valued my suggestions and together we came up with great outcomes for the house. I especially appreciate that Don is very sensitive to historic preservation and environmental issues. Everything he brings to the table is very credible and helped to move the project forward.

As some examples of work he did in the house, Don created a number beautiful windows overlooking our gardens and French doors. He built a gorgeous entryway. He enclosed the patio and turned it into a fabulous sunroom. He created a gorgeous walnut and onyx vanity for the bathroom. In the kitchen, worked with marble inlay, travertine and fragile Mexican tile and artistically put it together so it tied the whole room together.

Don is easy to be around and is steady, creative and respectful. He was always responsive and helpful. He can take your idea and make it better.

I would not hesitate to recommend Don Whitaker of Test of Tyme for any home renovation project.

Sincerely,

Sandie Srigley
October, 2021

I would like to highly recommend the work of Don Whitaker and Test of Tyme. I worked with Don over 25 years on my home in Big Sur which I built in the 1990's. My home was featured in architecture magazines, on TV programs, in newspaper articles and other prominent media.

The Test of Tyme team produced all of the cabinetry for my home over the years and did a beautiful job. They worked with the architect and myself to provide exactly what we needed and wanted for our house. They created a number of beautiful custom cabinets that served as well. They also did the original painting in my home.

It is hard to find someone that 25 years later takes the time to come back and do the repairs but Test of Tyme returns to help us. Don came back years later to provide minor repairs and touchups to the veneer it to restore the cabinetry to its original condition.

I find Don to be a very happy, positive person and he is an absolute pleasure to work with. I already recommended Don and Test of Tyme to the new owner of my Big Sur home and would be pleased to recommend Test of Tyme to others who are building or remodeling their home.

Sincerely,

Richard Taylor
September 27, 2021

My wife Margaret and I would like to give this letter of recommendation regarding Don Whitaker and The Golden Hammer/Test of Tyme.

We have been doing major remodels and ground-up construction projects in Carmel for about 8 years. In that time we have completed 5 major projects. Each one of our projects was very detailed and contained hand-crafted items. For the most part, we used the same craftsman for our wood, metal, and stonework. For each of the projects, the Test of Tyme was used to assist us with the overall design and selection of all the components of the homes.

Don and Golden Hammer crafted all of the wood items in the homes including windows, doors, kitchen cabinets, stairs, beams, tables/counters, and other custom items. This included items like very detailed "hidden" bookshelves, an exterior table made from a cypress log held up by Y-shaped branches, and beautiful redwood exterior planters. He also made an 18'x9' arched window out of walnut with a custom door that had steel surrounding it to prevent warping.

He used only the finest quality materials and everything has withstood the Test of Tyme so far.

Don has been great to work with and he and I continue to work on projects together for the City of Carmel on a volunteer basis. You can see our work at the Park Branch Library (library shrine), Ocean Avenue (magazine racks), San Carlos (the large house that covers a pump), and we are now making map enclosures, wood sign backings, and a library shrine for Harrison Library.

Don has always been professional, delivered his products in a timely manner, and has become a good friend and mentor of me and my son Wes, who Don inspired to start a woodworking company

Thank you,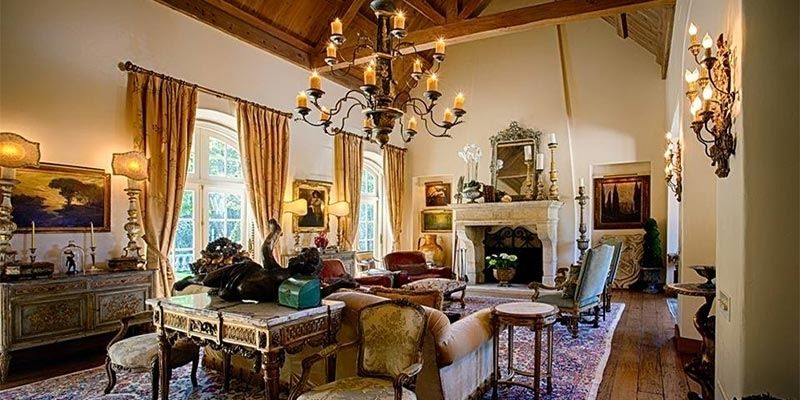 Contact us today for a list of our most recent referrals.
Or, if you yourself are a happy client share your story!
TEST OF
TYME, LLC
Licensed General Contractor #1022805
Call us at:
831-655-2008
Email for information or questions