A New Look At Old World Design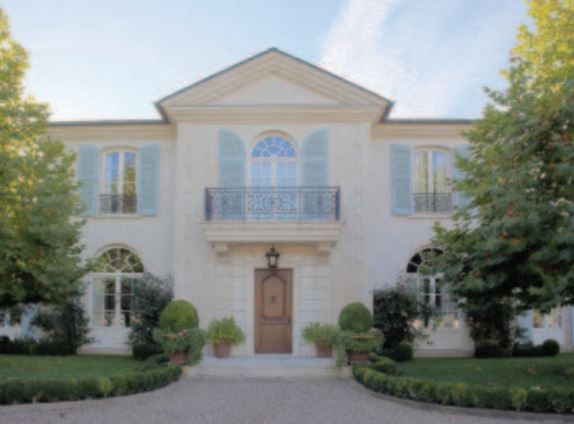 Have you ever wondered why so many luxury estate homeowners choose Old World Design for their decor? It is because it brings back the elegance and relaxed pace of the past with a very comfortable, warm lived in stately ambiance that homeowners, their families and visitors will enjoy. It is a perfect style for daily living and both formal and informal entertaining, as well.

Old World style reflects the design elements found in 16th and 17th century Europe, including Spain, Italy and France. Old World interiors are always elegant and inviting. The rooms are spacious but very welcoming. The accents, art and accessories are carefully selected, beautiful and eye-catching.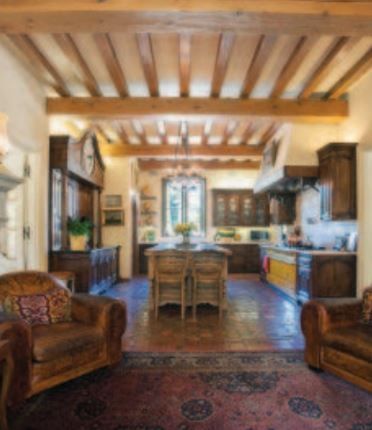 It is not unusual to discover Old World Design used in the largest estates in Carmel and Pebble Beach. It is found in the spacious living rooms and dens, kitchens, master and guest bedrooms, offices, bathrooms, wine cellars, walls, ceilings and beams, light fixtures, windows. drapes, and doors. A myriad of Old World Design aspects of a home will provide lots of character that beautifully stands the test of time. Memories will be created here with families and friends relaxing by an over-sized fireplace in comfortable deep sofas.

There may be textured or painted walls or distressed finishes on the furniture very unlike the modern decor that has polished and reflective surfaces. Beautiful rough-cut beam ceilings, dark woods, arched doorways and windows, and majestic staircases and entrances are frequent features as well. Stunning tapestries, rugs and a gilt finish on accessories can also be found. The wood- working is especially notable with an antique appearance that features a distressed finish and interesting designs. Kitchen often feature large and useful islands and cabinets made of solid wood that is durable and functional with unique hinges and hardware. Appliances such as refrigerators or dishwashers can be hidden and surrounded by wood. Colorful bouquets of flowers in antique vases and containers will add even more appeal and timeless glamour to the rooms.

Old World style colors are rich, deep and elegant, yet always muted. Some colors may include forest green, navy, burgundy and cream. Fabrics on the furniture can include damasks with floral or scroll patterns, small prints or stripes, or gorgeous silks. Often, tassels, beads or fringe can augment the look. While deeply steeply in tradition, and accented by centuries-old antiques and art, the rooms convey a high level of good taste. Old World Design brings to mind the finest historic homes of Europe so why not incorporate this timeless style in your own home or estate.